Birthday affirmations for myself
In the spirit of positivity, Birthday affirmations are a wonderful opportunity to remember all of those things and express thanks for everything that has occurred.
Birthdays are unique because they only happen once a year.
On this day, we have the opportunity to reflect and enjoy with joy.
Another part of birthdays that may not come naturally to everyone is ageing.
Few people look forward to their birthday because it serves as a formal reminder that they are one year older.
However, it's still always a worth a happy moment.
Here Are Some Birthday Positive Affirmations for you;
At long last, my birthday is here.
This year is going to be a fantastic year for me.
Today I will celebrate life as a gift.
Everything I am capable of is a gift.
This individual is all set to have a good time.
This season in my life, I'll meet a lot of wonderful people.
This year will be excellent for me.
I'll be eternally thankful to my parents.
I have a lot of self-assurance.
The Almighty is rewarding me more this year.
Birthday Affirmation for a friend
The right words, through the use of positive affirmations, can be a good gift for your friend you truly love and care about.
The use of affirmation for your friends during their birthday is a sign of showing your true thoughts towards your friend, a way to appreciate and adore your true friend.
Celebrating a friend's birthday is significant since it shows you care about them and makes them feel appreciated.
Wishing someone a happy birthday is a simple approach to making others feel good about themselves.
It also aids in the development of your reputation.
Here are some birthday affirmations you can tell your friend (s);
You are comfortable stepping outside of your comfort zone.
By your next birthday, you will have accomplished all of your objectives.
You make the most of every opportunity that comes your way
My dear friend, you will achieve big things in life.
You are highly favoured.
A birthday is a day to commemorate your accomplishments, successes, and prospects.
You will live to be a hundred years old, with one additional year to repent.
You have a wonderful year, and your troubles fade away.
Birthday Affirmation for Husband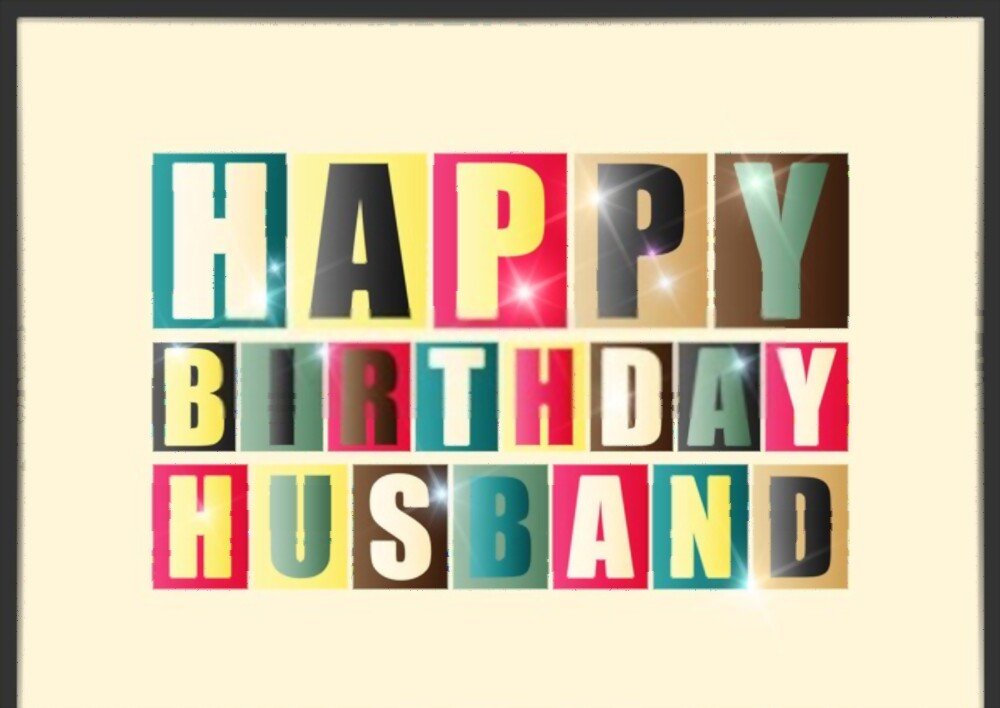 Your husband's birthday should be a time to show him all the affection, love, and care.
It's a time to make him feel like a King and make him happier by using the right word of affirmation.
The following list contains affirmation ideas oriented primarily at males, especially for his birthday, but remember that the finest affirmation words are always those that come from deep down your heart.
So birthday affirmations for your husband should be the ones that express all the reasons why you love him the way you do and why you want to spend the rest of your life with him.
I'm glad to be in your presence.
When you hold my hand, I love it.
I am overjoyed that we met!
You are precious.
You're a fantastic partner.
Thank you for selecting me every day.
My dream man is you!
Thank you for your support as I follow my dream.
You ensure my safety.
You are a blast to be around.
Birthday Affirmation for Wife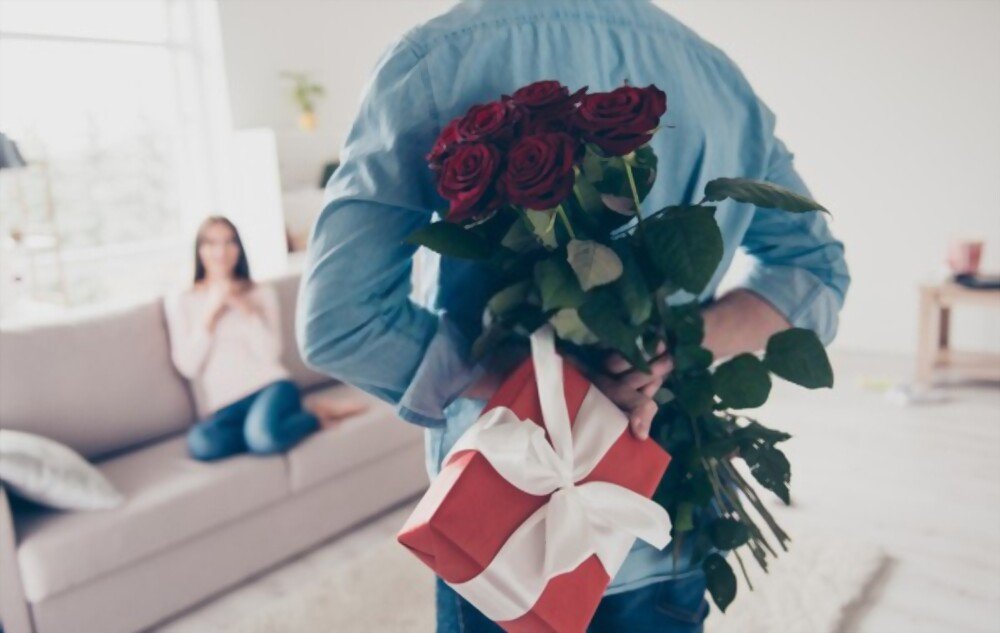 You've decided to spend the rest of your life with her: your best friend, partner, and love.
And the most significant individual in your life.
So it's now her special day.
Your life becomes more lovely and effortless when you have a loving and understanding wife.
If you adore your wife, keeping your feelings hidden would be detrimental to your relationship.
So instead, send birthday affirmations to your wife and let her know how much she means to you.
Here are some birthday affirmations just for her to show her why you appreciate her and adore her as your wife.
In so many ways, you astound me.
I appreciate everything you do and provide every day.
I hope your birthday is as wonderful as you are.
You are extremely important to me.
You're stunning on the inside and out.
I adore our relationship.
I consider myself the luckiest man alive to have you as my wife.
I owe you a debt of gratitude.
You have such a lovely, compassionate heart.
I have faith in you and your goals.
Every year, I become fonder of you.
With time, you get more lovely and magnificent.
In every sense, you're a gift to me.
40th Birthday Affirmations
The age of 40 marks the transition from childhood to adulthood and the beginning of a new chapter of life.
The age of 40 is a great time to reflect on your life and commemorate a significant achievement.
It's your Rubil Jubilee.
Keeping it all together on your 40th birthday is difficult.
The stakes are bigger, the stressors are more terrifying, and you have less room for error.
Everyone else has had 20 years to get used to becoming an adult; now, you only have one year.
So, what can you do to increase your chances of making it through the next decade unscathed?
Well, you may begin by reading these 40th birthday affirmations.
They'll help you stay focused on what matters at this stage in your life.
Let's be honest: It's difficult to keep up with all the demands of adulthood, especially when you feel like a child trapped inside an adult body.
However, despite the difficulties, you need to give yourself some positive affirmations to keep you going with energy and vigour for the years ahead while you look back at the years with fulfilment and pride.
Happy Birthday to someone gifted, fantastic, incredible, and exceptional! "40 and Fabulous!"
"Aging can be enjoyable if you relax and enjoy it."
 "Every year of life, even 40, is a gift."
"Hold on to all your joyful memories; they'll serve you well in old age."
I'm stunning and vibrant.
I'm proud of what I've accomplished in my life.
My mind and body are in excellent condition.
I'm going to start living my life to the fullest.
I'm grateful for how far my body has taken me and how far it will carry me.
I'll learn from my errors.
I shall be grateful for both the good and negative things that have happened in my life.
I am the sun.
I guard my happiness.
This individual is all set to have a good time.
When my birthday arrives, the excitement is amplified.
Today, I am the world's ruler.
Positive Birthday Affirmations
Here are Birthday affirmations to keep your head up amidst the storms of the year.
I believe in my strength.
I strive for inner serenity at all times.
I am grateful for all of the people in my life.
I am a lender rather than a borrower.
I'm thankful for the gift of life.
All of my experiences have taught me something.
My parents' favourite day is my birthday.
I am grateful for the opportunity to see life as it is.
I have enough money to celebrate anything.
I breathe in the love of my loved ones.
My Birthday Affirmations
It's your birthday, a day to be grateful, get up with gladness and thanksgiving, and affirm positivity to yourself on your birthday using birthday affirmations.
Here are some Birthday Affirmations below.
My birthday has brought me happiness.
I am having absolute control over all aspects of my life and can overcome any obstacle.
In my heart, I'll always be young, and I'll treasure everything good in my life. I was created to achieve great things.
God gives me strength and happiness because of what I have accomplished in my life.
I'm not growing any older, but I'm getting a lot brighter.
I have a wonderful life ahead of me.
I have a lot of confidence in myself.
I have reached the pinnacles of accomplishment and am not a victim; however, I am a survivor.
My life is under my control.
I am fortunate to have a wonderful family.
I adore life's celebrations.
21st birthday Affirmations
21st birthday is commonly known as a coming of age birthday.
Age 21 is fantastic from any perspective!
So, if you know someone who recently turned 21, don't let their special day pass them by without sending them wonderful 21 birthday affirmations; even if you are the one turning 21, you need to affirm positivity in your life.
Here are some birthday affirmations for your 21st birthday.
On this birthday, all of my hopes and dreams will be realized.
I am becoming smarter as I grow older.
My method of thanking God is to celebrate my birthday.
I consider birthdays to be a gift in and of themselves.
I take pleasure in life's celebrations.
I'd like to celebrate more birthdays with my family and friends.
Congratulations on a job well done in your life.
I'm 21, and I am getting better.
Welcome to age 21 – the most joyous age in the universe!
30th Birthday Affirmations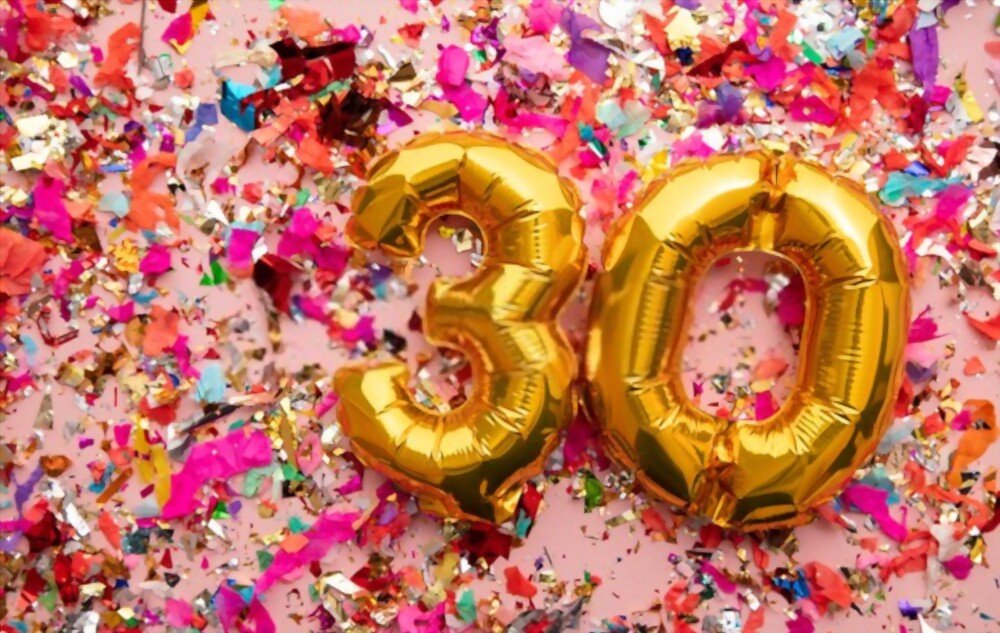 The age of 30 is seen as a watershed moment in one's life.
When you reach the age of 30, you are thought to be more mature, responsible, and capable of making all of your life's major decisions.
However, some people find it difficult to celebrate their 30th birthday because they believe they have passed their prime, but that shouldn't be the case.
You need positivity to forge ahead, so you need to affirm positivity on your 30th Birthday.
Here are some 30th Birthday Affirmations to make you happy on your special day.
Cheers to everything you've gone through in the last decade that has shaped you into the incredible person you are today! I'm looking forward to seeing what the next decade has in store for us.
Your day is filled with love and lovely people. You deserve the best because you are such a lovely person.
Birthdays are an excellent opportunity to reflect on one's own life.
Birthdays come and go, but I'll always be a kid.
I'm happy with how I've lived my life.
Thank you, Lord, for another wonderful year.
With the facts and knowledge that I have, I shall do my best today.
50th Birthday Affirmation
The first reason to celebrate your 50th birthday is that you have gone a long way and are most likely loved by your family.
Your family is sure to want to celebrate with you, so give in and let them indulge you for the day.
It's a terrific moment to reflect on everything you've accomplished since you turned 50.
I am strong and capable of facing any problem that comes my way.
I am capable of achieving all of my objectives.
I accept myself exactly as I am at this moment.
I am courageous, and I will face my fears head-on!
I have faith in myself and am confident in my ability to make sound decisions.
I have faith in myself.
I'm going to spend time with positive people doing positive things.
Funny Birthday Affirmations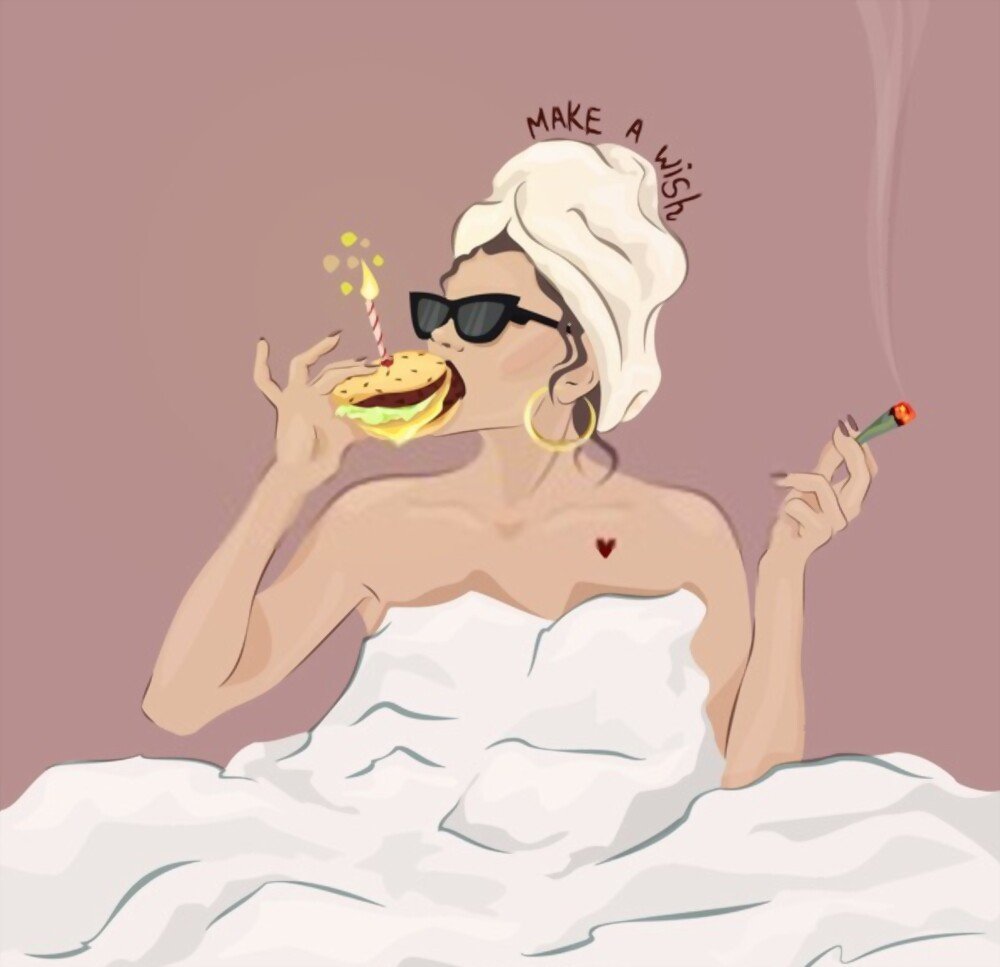 Your day shouldn't be so uptight.
It should be a day of fun, enjoyment, and laughter, you don't have to take yourself or the day so serious same thing goes with your affirmations, but you need all the positivity you can get.
So here are some funny birthday affirmations to excite your day.
Growing old isn't anything to be concerned about. Take a look at yourself; you're in your eighties and still going strong.
Congratulations on progressing to the next level of life's game. You are always a winner.
I'm still young, no matter how many birthdays I have.
Today, don't forget to laugh out loud.
I'm a role model for myself and others.
I assume full responsibility for my actions.
I am sufficient.
My birthday marks the start of a new year full of promise.
You've been alive for a long time and have only developed a large fat belly, but you are an achiever and will always be one.
Good Birthday Affirmations
Birthdays provide a time for people to reflect on what needs to be changed.
As a result, birthdays are an excellent opportunity to start planning for when these changes will occur.
In addition, a birthday celebration provides an opportunity for a person to reflect on his or her accomplishments thus far.
I can overcome any obstacle.
In my heart, I'll always be young, and I'll treasure everything good in my life. I was born to achieve great things.
Good individuals abound in my life.
I am proud of what I have accomplished in my life, and God gives me strength and joy.
Both my mind and body are in excellent condition.
I am capable of overcoming any obstacle.
Birthday Month Affirmations
Birthday Month Affirmation should be filled with positivity.
It should contain all you desire for the month and spark you to be excited about the month of your existence.
Birthday affirmations for your months.
Every day, things are getting better.
I'm putting my faith in my happiness.
I am grateful for all I have and all that is to come.
I am allowing my blessings to come to me in my birthday month.
I am making choices that align with my highest good.
I am thankful to my past self for bringing me this far.
I am exactly where I'm meant to be.
I can see the blessings around me.
Conclusion
Birthdays can be overwhelming.
But with this article, we hope you'll enjoy your birthday and be prepared and strengthened for another season of your life.