There are thousands of positive affirmations for toddlers. This article will go over 70 positive affirmations that will help your toddler develop healthy self-esteem.
Building a toddler is a lot easier than repairing a broken one.
You can build your toddler up with positive affirmations.
Affirmations are a good way to instill positive thoughts in your toddler; they will help them develop a better self-image.
Many parents are primarily concerned with their toddler's nutrition, academics, sleep, exercise, etc.
However, building your child's self-esteem is also critical, and it's much better to begin this process when they are toddlers.
Why Are Affirmations For Toddlers Even Important?
Amongst the other ways of building your toddler's self-esteem, affirmations have proven to be one of the most effective.
Let's look at the reasons why your kids need affirmation;
To build their confidence
Most kids lose the confidence they have in themselves due to bullying, emotional trauma, and other factors.
Other than affirmations, there is no better technique to help people remember who they are.
Having affirmations for your toddlers builds their confidence, keeping them aware of who they are.
Affirmations aren't just wording your toddlers say; they are also words you say to them.
Simply telling them words like "well-done, great job, excellent, or super" when they get something right shows them that they can get things right.
To encourage them to take bold steps
Affirming your toddlers that they can do whatever they set their hearts to keeps them motivated.
Note that the affirmations for toddlers should be simplified.
This helps them to understand it and memorize it as well.
Getting your toddler to say affirmative statements like "I am brave, I am awesome, I'm smart" helps them overcome their fears.
To feel good about themselves.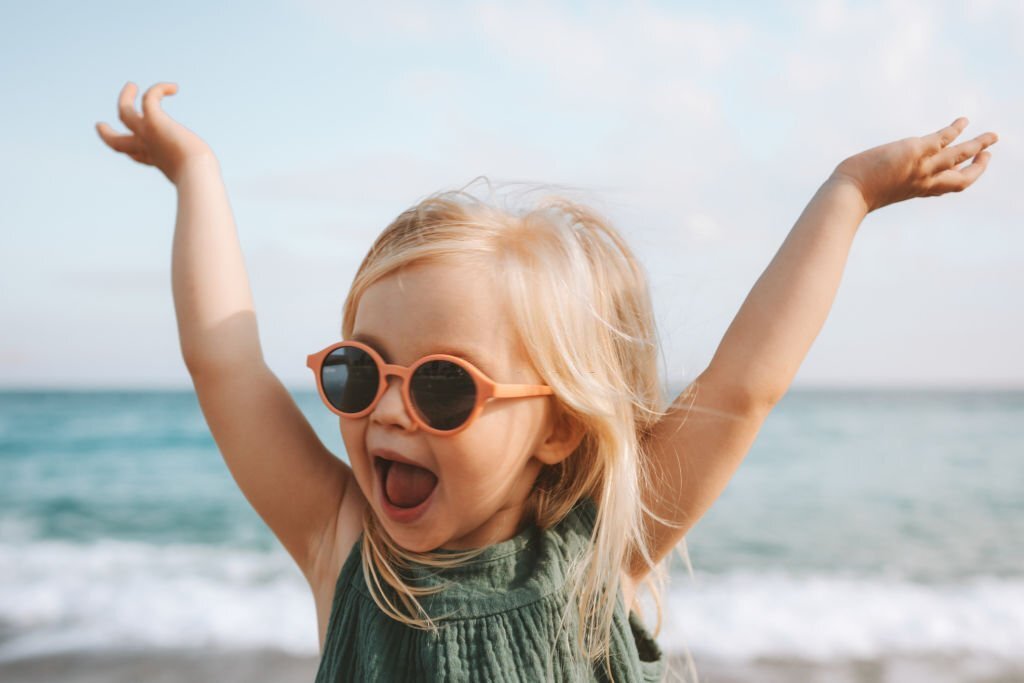 Positive words are a great technique to achieve this goal; everyone wants to feel good about themselves.
For toddlers, affirmations can be very exciting; getting them to say affirmative words like "I am beautiful, I am handsome, I am caring" helps them to feel good about themselves.
With constant affirmations, your toddler grows to a point where they become an accurate description of what they say.
To stay happy
Because affirmations make toddlers feel good about themselves, they are much happier.
Start giving your child positive feedback as early as you can if you don't want them to develop harmful social habits.
Also, get them to speak words of affirmation to themselves too.
When Should Affirmations Be Practiced With Toddlers?
Toddlers are between ages 1-3; Affirmations can be practiced with toddlers as young as one year old.
Most kids at age one still battle to make out words; at this stage, you have to say the words of affirmation to them.
Let them know when they are doing something right with positive affirmations.
Encourage your toddlers to keep trying when they aren't getting something right with "You can do it."
Let them know they are beautiful and unique. These words get into their subconscious, and it becomes a reality to them.
For kids who can make out words, you can say their affirmations with them daily.
You can also write out their affirmations; this even helps their reading abilities.
This article also includes printable affirmations for toddlers. This would make their practice better.
Below are the best affirmations for toddlers;
Daily Affirmations For Toddlers
There are daily affirmation cards toddlers can use for better practice; you can get this for your children. This will help them be in constant remembrance of who they are; here are some daily affirmations for toddlers;
I am going to have a good day.
Today I choose to be happy.
I am very creative and smart.
I can do whatever I set my heart to do.
I overcome my fears.
I am bold and brave.
Defeat is not for me.
I am unstoppable.
It's fine to make mistakes, but I will never stop trying.
Note that affirmations should be put together to suit the toddler's age. Simple three words statements are great for younger toddlers between the ages of 1-2. Those that are up to 3 can handle more words.
Morning Affirmations for Toddlers
Morning affirmations help your toddler start their day on a good note.
Beginning the day with positivity is a good way to go.
Here are some affirmations that can help your toddler start their day on a good note;
It's a brand new day, and I am grateful for it.
A new day is another chance to get better.
I will do my best today.
My day is going to be fulfilled.
I will be productive today.
I choose to start today with happiness.
I choose to be kind to my friends.
I will be on good behavior today.
I extend a helping hand to those in need.
Note that night affirmation is also great; get your toddler to speak some positivity before bed.
Christian Affirmations For Toddlers
As a Christian, you can use affirmations to help your toddlers know more about Christianity.
Christian affirmations are designed to build your toddlers' faith; here are some great Christian affirmations for toddlers;
I am created in God's image and likeness.
I am fearfully and wonderfully made.
I am the beloved of ABBA.
I can do all things with God but my side.
When I call, God answers. He always hears my prayers.
God is always with me.
I am God's child, and he is my father.
God has a plan and purpose for my life.
I am not a mistake; God is intentional about me.
I forgive because I have received forgiveness from God.
I Am Affirmations for Toddlers
The "I am" affirmations constantly remind you of who you are.
When your toddler is engaged in the "I am" affirmation, the chances of having an identity crisis are zero.
These affirmative words stick to their minds, and they grow up to believe them.
Here are some "I am" affirmations for toddlers;
I am unique and special.
I am kind.
I am generous.
I am beautiful/ handsome just the way I am.
I am loved, safe, and cared for.
I am nice and friendly.
I am a fast learner.
I am honest and truthful.
I am determined and patient.
I am creative and innovative.
Affirmations for Black Toddlers
Being black in a region mostly dominated by whites can sometimes be frustrating.
This is more intense in racial parts of the world.
In other words, for your toddler to feel out of place, you have to introduce them to some positive affirmations.
Here are some affirmations they can practice;
I am proud to be black.
I am comfortable in my skin; I would not have it any other way.
I love my Afros; they make me stand out.
I am more than the color of my skin.
My skin color doesn't define my worth.
I deserve love and respect.
I am an incredible leader.
I am as good as everyone else.
I matter to the world.
My skin color does not limit me; I will achieve my goals.
Biblical Affirmations for Toddlers
Using scriptures as affirmations for your toddler is a good way to make them conversant with what the Bible says.
It also helps them to know who they are, their worth, and their purpose based on the scriptures. Here are some Bible-based affirmations;
l "God so loved the world that he gave his one and only Son, that whoever believes in him shall not perish but have eternal life." John 3:16
"All things always work out for my good." (Romans 8:28)
"Nothing can separate me from God's love" (Romans 8:38)
"God has a great plan for my life." (Jeremiah 29:11)
"I am brave; I don't have the Spirit of fear." (2 Timothy 1:7).
"I can do all things through Christ who strengthens me." (Philippians 4:13)
"I am fearfully and wonderfully made." (Psalm 139:14)
"Yea, though I walk through the valley of the shadow of death, I will fear no evil." (Psalm23:4)
"God is always with me; He will never leave nor forsake you." (Deuteronomy 31:8)
"I am above only and not below." (Deuteronomy 28:13)
Conclusion 
Using words of affirmation for toddlers as early as possible is very important.
Positive affirmations can be used with toddlers as young as a year old.
At this stage, you should keep the affirmations as simple as possible.
Additionally, because children of this age may not be able to speak fluently, you should say these affirmations to them.
So, what are you waiting for?
Begin saying these words to your toddler right away.