One of the moments in which our anxiety is at its highest is while we are traveling. Travel affirmations, however, would keep your anxiety levels low and help you enjoy your trip without worry.
The journey is uncertain, and anything could go wrong at any time.
If you have had negative travel experiences in the past or lost a loved one who was traveling, you may even leave travels until they are necessary.
You do not have to live this way.
Your fears are your body's way of protecting you from possible danger. But these fears often go overboard. It can be helpful to try and reflect on these fears to understand them.
Safe Travel Affirmations
Aside from the preexisting fears, the world is gradually becoming more dangerous by the day, from rising intolerance to invasions, civil wars, and religious conflict.
It takes a lot of mental strength to travel and enjoy the trip.
Taking a travel partner along may help you feel safer, but it would not relieve you of your anxious thoughts.
Travel affirmations can be said before or after you take off. We recommend using short affirmations as they are easier to remember and can be said at any time.
Here are some of the best calming travel affirmations:
The universe will keep me safe on this trip.
I'm open to new and mind-blowing experiences.
My trip is going to be filled with ecstasy
The purpose of my journey is going to be fulfilled.
I would not be caught amid negativity.
I let go of all my troubling thoughts.
This is going to be my best vacation yet.
I shall only thread paths that are safe for me.
I am grateful to the universe for giving me this chance to travel and explore.
Solo Travel Affirmations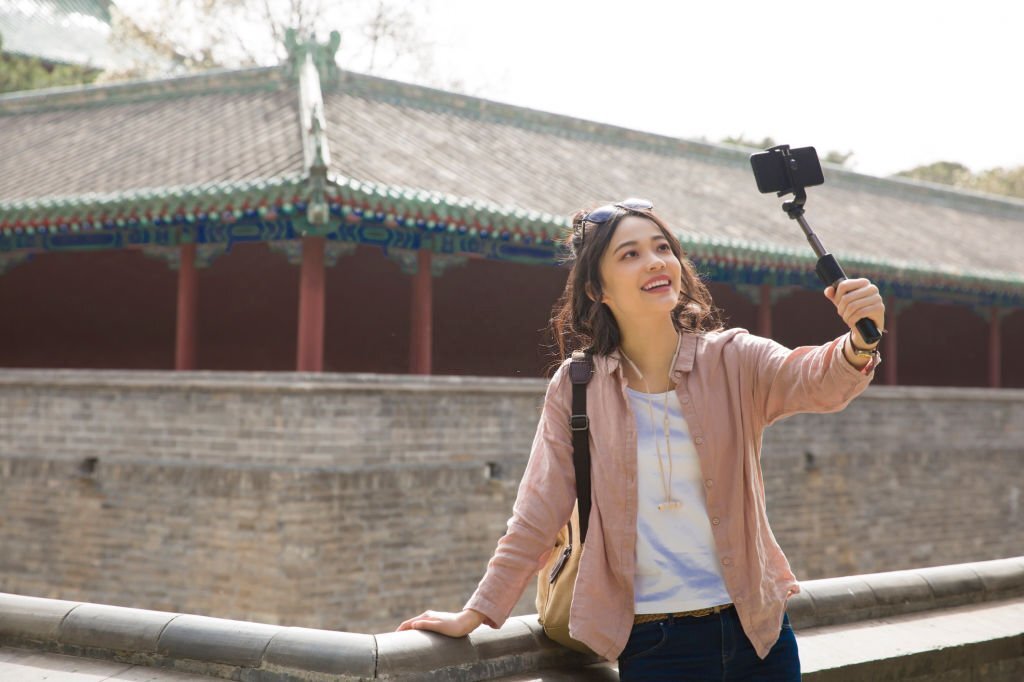 Many people love to travel alone.
And this can get pretty scary and unsafe, especially for women.
You may have heard horror stories of women getting robbed or raped. And some places have succeeded in maintaining this negative tag.
While it is not advisable to travel to places on red travel lists, some of these stories are mere exaggerations and generalizations.
Do your research and confirm your findings.
Now, even when you have secured a safe place, quiet thoughts may still sit in your mind. You may feel uneasy throughout the trip, constantly worrying about what could go wrong.
The following affirmations would have you feeling safe enough to enjoy your trip.
My intuition is here to protect me, and I'll trust it.
I will meet warm, friendly, and amazing people during this trip.
Nothing terrible can happen to me.
The negativity around me cannot get to me.
The protective energy of the universe is on my side.
I am strong and fit for this trip.
There is a silver lining to every experience that comes my way.
I am complete. I do not feel inadequate.
I accept my fears and set them free.
Daily Affirmations For Travel
Are you planning a vacation?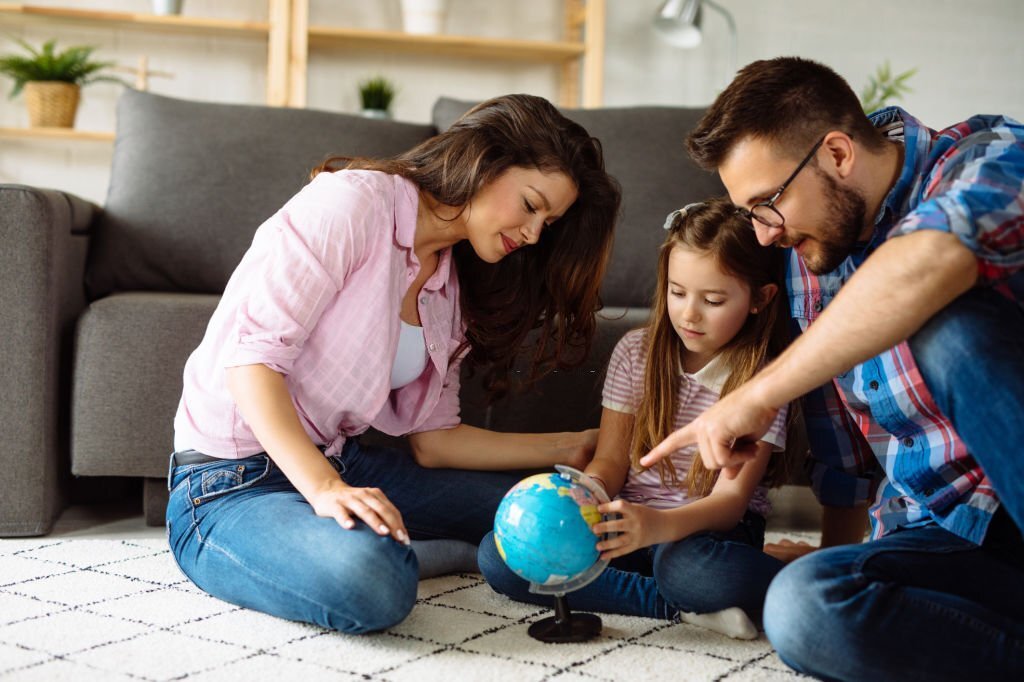 Or a business trip?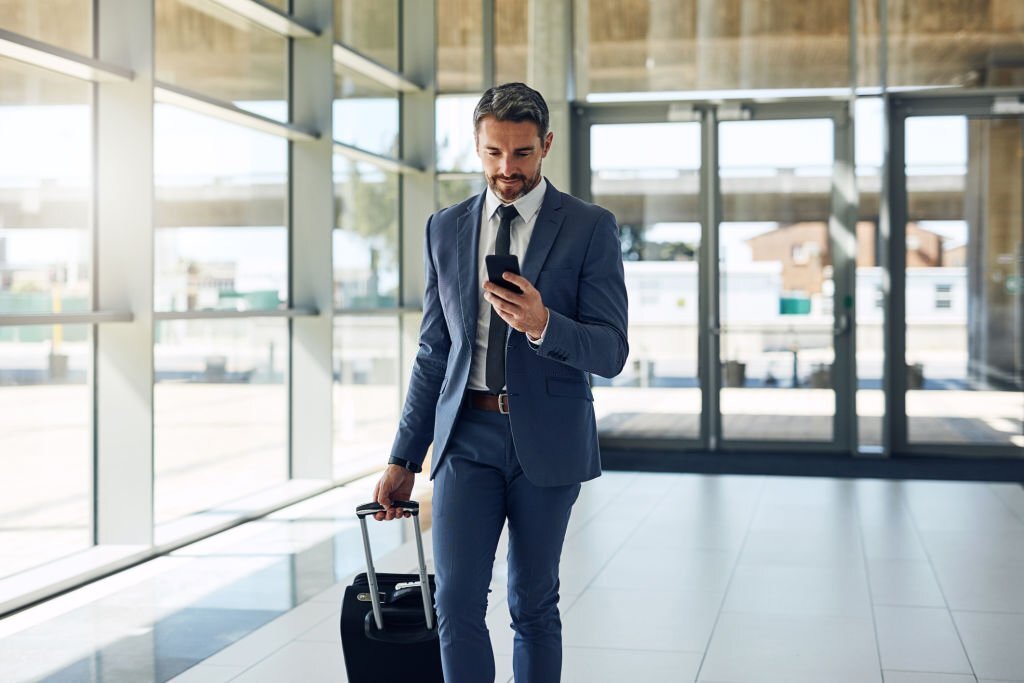 Do you wake up feeling agitated as the day for your trip draws nearer?
This is normal if you are suffering from travel anxiety, and there is no better feeling than preparing your mind ahead.
Daily affirmations for travel are unique affirmations that must be said multiple times daily—getting into practice one or two weeks before your flight is best.
It prepares your mind for an infinitely positive travel experience.
All it takes to achieve this is to religiously say a few "I am" affirmations twice a day for a week or two.
Daily affirmations for a fun-filled and positive travel experience.
I am pleased and at peace with my travel destination.
I will love my trip and everything that accompanies it.
I am going to experience a blissful adventure.
I am sure that I would handle this perfectly.
I am happy to go on this trip.
I am ready for what awaits me.
I am going to deliver.
I am enough, and I fear nothing.
I am open to experiencing the goodness of this journey.
Positive Travel Affirmations
Positivity attracts goodness and safety.
Being in a positive state during your trip determines how enjoyable your trip will be.
But then, there are things you may have planned to do if it's a business trip.
You may be full of worry as you fear things may go wrong.
It could be you want to try adventurous daredevil sports, but you are scared.
Negative thinking will keep you back.
If your negative emotions get in the way of all you've worked hard for or planned, your vacation may be filled with regret.
Say the following affirmations before a journey to get into a positive mentality and keep it there throughout the trip.
I was born a traveler.
I dominate any energy field I break into.
I am ever ready for adventures and challenges.
I conquer every challenge.
I am more than capable.
I am organized and prepared for this trip.
Travelling rekindles my flame.
My choice of destination will favor me.
Traveling helps me reconnect with my inner self.
Travel Manifestation Affirmation
Traveling is a refreshing experience, but not everyone has the resources to embark on multiple trips.
Is traveling your favorite kind of thing?
Are you low on funds to take trips?
Well, draw a close.
Manifestation is an art, and with travel affirmations, you can manifest the kind of trips you desire.
But first, you have to be clear with yourself.
Where do you intend to travel to?
How long would your stay be?
What's the cost, and how can you work towards it? With that level of clarity, you can manifest your wish.
Also, Learn 
Travel affirmations for travel manifestation:
The funds I need are coming my way.
My trips to everywhere I wish will be successful.
Nothing will stand in the way of my desire to travel.
My vacations will be paid for.
I can travel anywhere I want
My life is filled with exciting adventures.
The universe will allow me to actualize my travel dreams.
I will be healthy enough to visit all my dream countries.
I am ready for endless flights around the world.
Road Trip Affirmations
Long road trips can be fun, long, inspiring, and exciting.
On the other hand, they can be tiring, stressful, and scary, especially when the routes are lonely roads.
A traveler must be well prepared ahead of time, and food and drinks must be provided. But, there is more to experiencing a fun road trip.
Road trips are meant to be unpredictable, and the adventure unfolds slowly.
However, it can be boring if you fail to envision how you want it to be and work towards that.
Read about the travel rules in the said country.
Follow all the rules to avoid trouble with road agencies. Drive through the most exciting areas and avoid congested roads.
Have a ready playlist and keep a camera close to take a quick picture of a fascinating place.
With all the above, your job is half done.
Now you need to say a few affirmations ahead of time to guarantee your safety.
Affirmations will help you attract the kind of experience you want, and a lot of exciting scenarios will come up during your trip.
I am ready for the exciting surprises that the road has for me.
I am calm, and nothing can disrupt my peace.
My car will not break down or frustrate my trip.
I am a careful driver, and I navigate exciting paths. (Recite If you are the driver)
My driver is competent, and I need not worry. (Recite if you paid a driver)
I embrace the goodness of the road.
I am grateful for my health and the strength that enables me to do this.
I am happy with all I see.
I love the routes I'm traveling through.
Safe Flight Affirmations
Flights are comfortable and short compared to road trips, but it's equally dangerous.
Be sure to only board flights with the right businesses so there would be no unnecessary delays.
Patronize the best services and have an open heart.
No one knows the outcome of a flight until a successful landing.
While you can do your best to see that nothing goes wrong, your thoughts may still be running wild.
Here are a few affirmations for a safe flight. Reciting them during the flight will help calm your nerves.
I am boarding the best air travel services.
Nature will make way for a safe trip.
The pilot is experienced.
I am safe, and I'll get to my destination.
The earth is a beautiful place to be.
My fears are valid but do not determine reality.
I am grateful for my ability to board a plane.
I deserve goodness and positivity.
I am free from harm.
Conclusion
Some findings suggest that the more you travel, the more intelligent you become.
Traveling is exciting and full of surprises.
Don't allow your worries and beliefs to stop you.
Travel affirmations might help you attain the correct mentality, depending on your anxieties. Say them frequently.
Travel and appreciate the unique experiences that come with it.